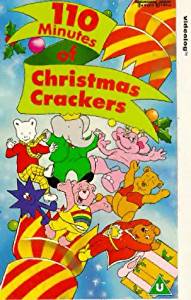 110 Minutes of Christmas Crackers is a 1996 Tempo children's compilation video by Abbey Home Entertainment Distribution with seven characters featuring SuperTed and six other characters.
Rupert and the Missing Snow
Mr. Men and the Christmas Rescue
Babar and Father Christmas
Nellie the Elephant on a Snowy Day
Care Bears: Ski Trouble
The Teddy Bears Christmas
Section heading
Edit
Write the second section of your page here.
Ad blocker interference detected!
Wikia is a free-to-use site that makes money from advertising. We have a modified experience for viewers using ad blockers

Wikia is not accessible if you've made further modifications. Remove the custom ad blocker rule(s) and the page will load as expected.